Pricing
If you would like to receive exact pricing and information for a specific artwork, please fill in the form.
All pieces are registered and numbered and come with certificate of authenticity. All pieces are unique and handmade. All information is subjected to the terms and conditions of 2020.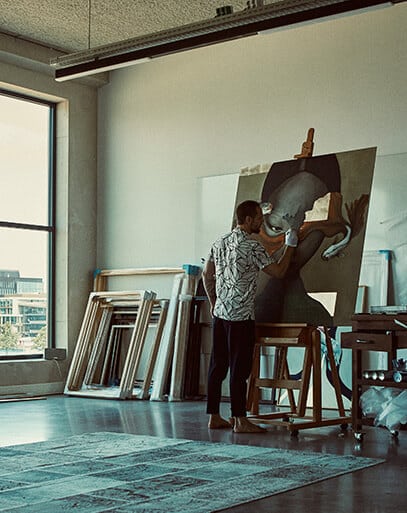 Atelier visits
If you would like to visit the atelier to experience the artworks in real live and meet the artist, leave a message to make an appointment.
Commisioned works
Commissioned artworks are customised to your specific preferences, individualised and brought to life exclusively with and for you.
Commissioned artworks are created together, enabling you to actively partake in the creative process. Fill in the form to make an appointment for a visit at the artist' atelier.
Chris Luka Artworks
Chamber of Commerce — 78163102
VAT number — NL003293878B20
Bank — NL43INGB0009186019
E-mail — Artworks@chrisluka.nl
For all enquiries please fill in the form.