Pricing
If you would like to receive the catalogue for exact pricing and information for a specific artwork, please fill in the form.
All pieces are registered and numbered and come with certificate of authenticity. All pieces are unique and handmade. All information is subjected to the terms and conditions of 2023.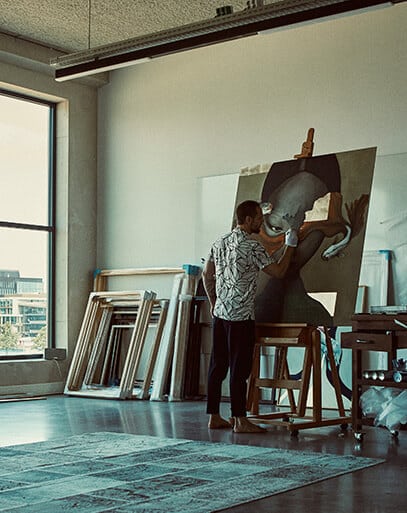 Sales, PR en collaborations
Winnie Kim
+31 6 20822088
winnie@chrisluka.com
Atelier visits
If you would like to visit the atelier to experience the artworks in real life and meet the artist, leave a message to make an appointment.
tt. Melissaweg 23
1033 SP Amsterdam
Chris Luka Artworks B.V.
Chamber of Commerce — 86885790
VAT number — NL864134034B01
Bank — NL43INGB0009186019
E-mail — artworks@chrisluka.nl
For all enquiries please fill in the form.